AGROPOETICS AT SAVVY CONTEMPORARY

12.09.2019 SOIL IS AN INSCRIBED BODY. ON SOVEREIGNTY AND AGROPOETICS at Savvy Contemporary. Conversation with Paula Gioia, Alex Ungprateeb Flynn, Barbara Marcel, Renata Motta: Women in Movement / The Patriarchy of Land. On Agrarian Movements and Their Internal Struggles.



Click here to read more about the project.


22.09.2019 WHAT ELSE BURNS WHEN THE AMAZON BURNS? at Savvy Contemporary. Conversation with Alessandra Munduruku, Vândria Borari, Barbara Marcel and Camila Nóbrega

Starting with the question "What else burns when the Amazon burns?" that was raised by the urban quilombola farmer and researcher Silvia Baptista from Rio de Janeiro in a visit to Berlin, this conversation proposed a closer look at the situation of the Amazon to complicate the international public debate with the situated perspectives of invisible cosmologies. Alessandra Munduruku, one of the key figures and main references in the Brazilian indigenous movement for women today, focused on the ongoing narratives about social-environmental conflicts and current struggles in Brazil: not only for the right to land, but for the right to livelihoods and community practices. From a local-global perspective the aim was to discuss asymmetries of power related to land rights and, simultaneously, to the production of discourses. The event was a continuation of the project Situated Knowledge/ Global Ecologies: A Collaborative Walkshop Ramble, initiated by the artist Barbara Marcel and the journalist Camila Nóbrega.

Click here to read more about the event.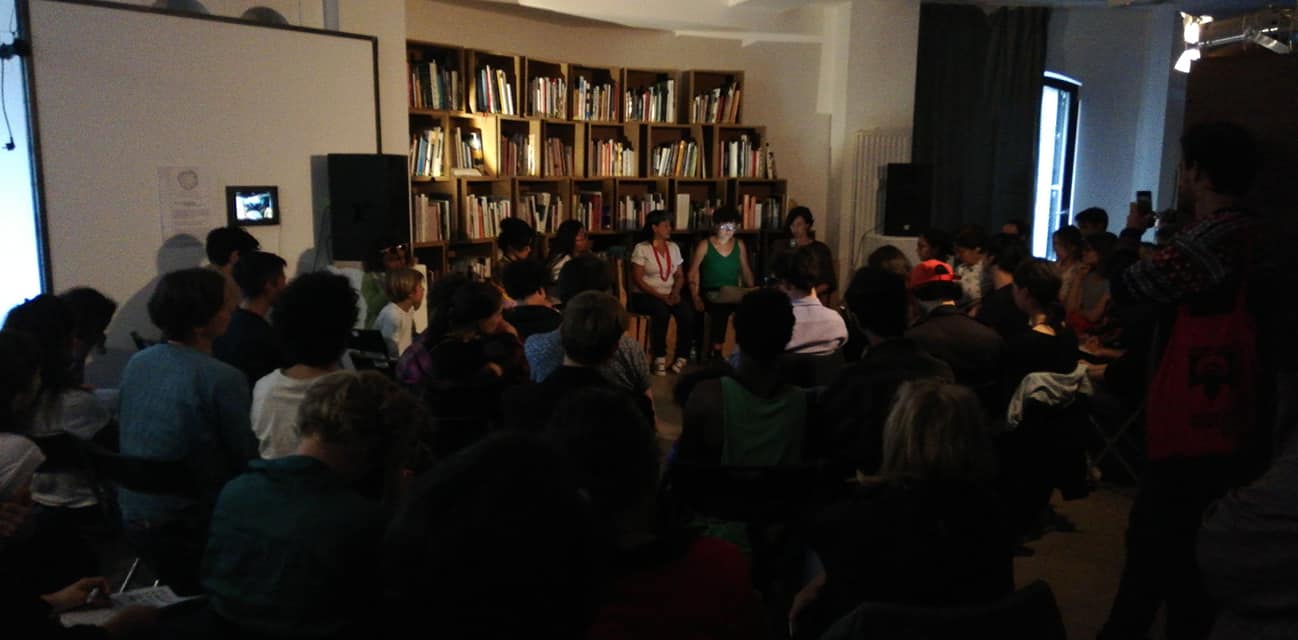 ---